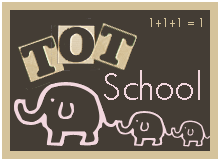 ~Corinne is 26 months~

Books
Songs

BINGO
Old Mc Donald
Mary Had a Little Lamb
Deep and Wide (Bible song)
Fine motor, color recognition, sorting
She tried opening and closing them and we sorted them by color. She's doing good with identifying colors, but she's still trying to get the hang of sorting.
Fine Motor
I know I saw this somewhere-- probably through Pinterest, but forgot to pin it. I remembered it though, and thought it would be a fun farm themed activity. It was a huge hit! She spent a lot of time putting plastic coins in the piggy bank. The bottom was open, so the coins fell right through and she could easily put them in over and over (and over and over) on her own.
Fine Motor, colors
Fine Motor, Letter recognition, Letter Sound
I gave her fruit and fish stickers to put on a letter Ff page.
So proud of her work!

Sensory Bin


She didn't play with the animals as much as I thought she would, but she loved playing with the popcorn kernels in the
farm box
.
Group Time
This girl LOVES crafts! We did a barn, a sheep and a letter T tractor for
Farm week
.
As another part of our
farm unit

,
I poked holes in a disposable rubber glove and filled it with water to resemble an udder. I let the kids take turns "milking the cow." They all loved it... especially Corinne!