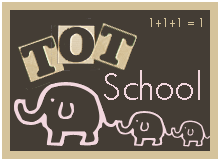 ~Corinne is 26 months~
Corinne has been sick, so we didn't get to do nearly as many things this week as I had planned. She wasn't very interested in her trays this week, she mostly wanted to draw and read books together.
Here's a look at what we did- and what was planned that we didn't do!
Most of the ideas and printables (unless otherwise noted) came from the
"I is for Insect" pack
from Oopsey Daisy. If you're planning an insect theme, I definitely recommend checking out this pack. It is full of ideas and suggestions as well as the cute bug printables.
I used the pack for my older kids too (ages 4 and 6). Check out our Pre-K and 1st grade
Insect Unit
for more insect ideas!
Itsy Bitsy Spider
"The I says /i/" .... to the tune The Farmer in the Dell (like in Leap Frog Letter Factory)
I'm Bringing Home a Baby Bumble Bee
This was definitely her favorite activity of the week. It was the only thing on her trays she wanted to do!
For coloring, tracing, and/or Play-Doh. I got the letter Ii printable
here
.
I saw the pipe cleaners in a colander idea on pinterest over the summer. I thought making it a "spider" for insect week would be fun fine motor practice for Corinne and my four year old who needs to work on his fine motor skills. Neither of them tried it out though-- they were sick and not feeling up to much, so I think I'll try it again around halloween.
She cracked me up trying looking through that tiny little magnifying glass!
To my surprise, she loved this even more than the boys. After the boys got cleaned up and moved on to something else, she just kept on painting. She painted with the fly swatter, her hands and her feet!